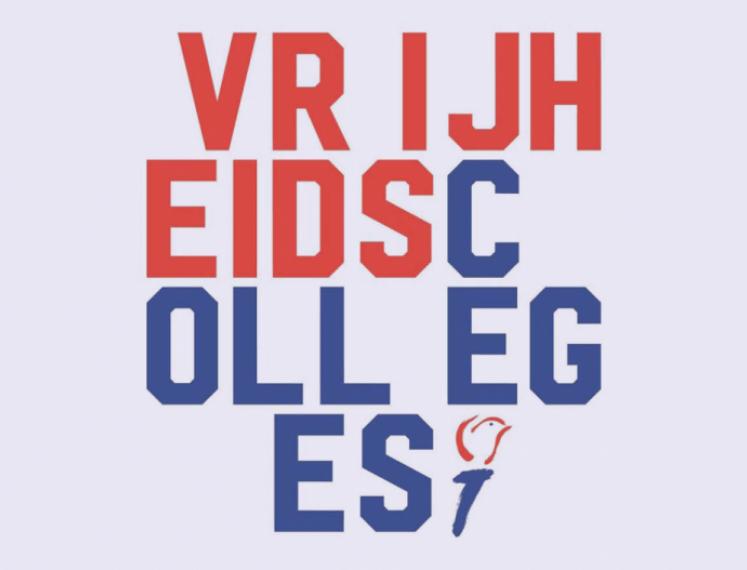 Blog
Watchlist | Freedom Lectures
Jaarlijks organiseren we in de aanloop naar Bevrijdingsdag op 5 mei lezingen over het belang van vrijheid in samenwerking met Vrijheidscolleges. Door de coronacrisis gaan deze lezingen niet door. Tegelijkertijd worden we juist door deze crisis geconfronteerd met het belang van vrijheid: leven zonder angst en kunnen gaan en staan waar je wilt. Als alternatief organiseren Bevrijdingsfestival Groningen samen met de Rijksuniversiteit Groningen en de Hanzehogeschool International Talks About Freedom: Livestream op 5 mei. Wij doken voor deze gelegenheid in het archief voor Vrijheidscolleges.
Annually, in the run up to Liberation Day on the 5th of May, we organize lectures about the importance of freedom in collaboration with Freedom Lectures. Due to the coronacrisis these talks were cancelled. However, the crisis also shows us how important freedom is to us: to live without fear and to be free to go where you want to go. Bevrijdingsfestival Groningen, University of Groningen and Hanze University decided to go online with International Talks About Freedom: Livestream on the 5th of May as an alternative. For the occasion, we looked into our archive for Freedom Lectures.
---
#1 Fear and Security in an Age of Terror - Frank Furedi (English)
Too often an act of terror incite governments to curb our freedoms on the ground that it is necessary to trade-off liberties for security. Sociologist, author and social commentator Frank Furedi argues that the answer to ter­rorism is not less but more freedom. (1 mei 2017). Watch recording
#2 The Atheist Muslim - Ali Rizvi (English)
What challenges does modern Islam face? Physician and writer Ali Rizvi discusses the factors that could help lead it toward a substantive, progressive reformation in his Freedom Lecture. (19 april 2018). Watch recording
#3 Jan Jaap van der Wal spreekt vrijuit
Cabaretier Jan Jaap van der Wal gaat in gesprek over het thema vrijheid van meningsuiting. Waar ligt de grens wie bepaalt die? Mogen cabaretiers meer dan bijvoorbeeld journalisten of politici? En ligt zelfcensuur, sinds de aanslagen in Parijs en Kopenhagen, op de loer? (14 april 2015). Bekijk opname
#4 Vrijwaring van angst - Ton Koene
Wij zijn angstiger dan mensen in landen waar het echt om levensbedreigende situaties gaat. Fotograaf Ton Koene verklaart deze vreemde paradox. (5 mei 2015). Van de lezing in Groningen hebben we geen opname, maar de lezing in Den Haag op 28 april 2015 is wel opgenomen. Bekijk opname
---
De Vrijheidscolleges zijn een jaarlijkse serie lezingen die plaatsvinden in aanloop naar 5 mei. De lezingen zijn gebaseerd op de 'Four Freedoms' van de Amerikaanse president Franklin Delano Roosevelt en vinden plaats in samenwerking met de Bevrijdingsfestivals in negen provincies in Nederland. Meer registraties van de Vrijheidscolleges kun je hier vinden.
The Freedom Lectures are organized annually in the run-up to May 5, Liberation Day. The lectures are based on the Four Freedoms of the American president Franklin Delano Roosevelt and are organized in cooperation with the Bevrijdingsfestivals (Liberation Festivals) in nine Dutch provinces. More registrations of the Freedom lectures can be found here.
04-05-2020