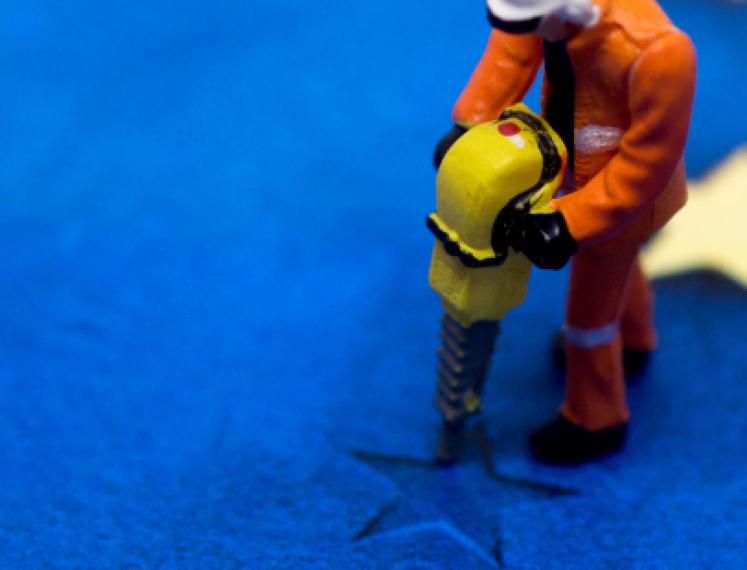 Archive
English
Location
Academy Building
Broerstraat 5
Groningen
Netherlands
Tickets
€ 4,- / € 2,- SGG-card / students free
Brexit, Trump and the New Europe
Luuk van Middelaar
The 2016 Brexit vote and the US Trump election represented a dual threat for the European Union. A populist revolt — the immediate danger of which has subsided after the 2017 elections in the Netherlands, France and Germany. But also a geopolitical wake-up call. When the USA goes for America First, Europe has to "take its destiny into its own hands" (as Angela Merkel put it earlier this year). Will the EU, often described as "economic giant and geopolitical dwarf", be able to step up its game? Drawing on his new book De nieuwe politiek van Europa (Historische Uitgeverij), Luuk van Middelaar analyses Europe's geopolitical awakening in the Trump era and what it means for the bloc's relations with the USA, Russia, Turkey and Africa.
Luuk van Middelaar is a political theorist and historian. He is a professor of EU law and European studies at the universities of Leiden and Louvain and a political commentator for NRC Handelsblad and De Tijd. He was the chief speechwriter and a close advisor to European Council President Herman Van Rompuy (2010-2014). Van Middelaar published his first book, Politicide, in 1999. Since its original publication in 2009, The Passage to Europe has received the Socrates Prize for the best Dutch philosophy book and the European Book Prize 2012.
This lecture is organized in cooperation with SIB-Groningen. After the lecture, Luuk van Middelaar will sign his new book in the Van der Velde book stand.