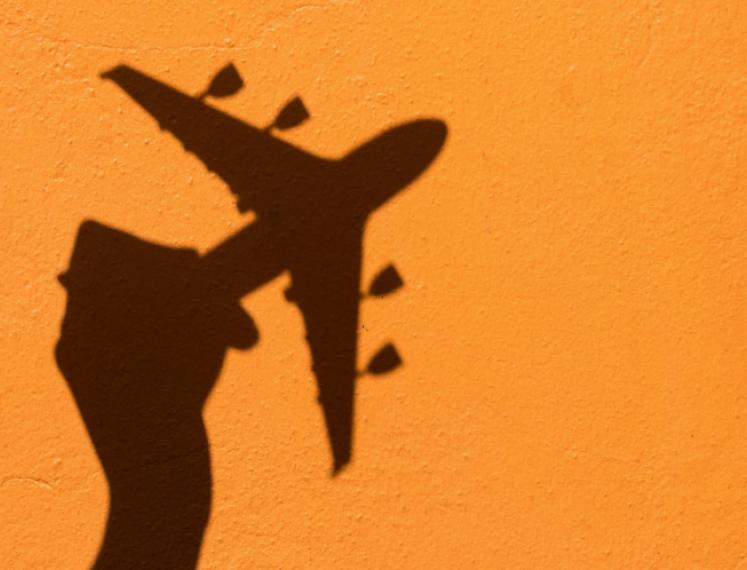 Archive
English
Location
Academy Building
Broerstraat 5
Groningen
Netherlands
Tickets
€4,- / €2,- with SG-card / free for students
Flygskam
To fly or not to fly?
Ellen van der Werff, Nick Nieuwenhuijsen and Arie Stoffelen
A 10-day yoga retreat on Bali, a business trip to California, a weekend all-inclusive in Istanbul; we take it for granted. Travelling gives us the opportunity to explore the world and gain new insights. And many areas thrive economically due to tourism.  However, what is the impact of our wanderlust? Nowadays we travel by plane, like hopping on and off a city bus. It is the fastest and often the cheapest way to travel, but it is also the least sustainable way. Public awareness on this topic is growing - #flygskam is a hot topic and people are working hard on cutting greenhouse gas emissions – nevertheless the number of flights is still rising. Can we change this trend and reduce or even stop flying to save the environment? What are the alternatives? Environmental psychologist Ellen van der Werff, ethicist Nick Nieuwenhuijsen and spatial scientist Arie Stoffelen will share and discuss their perspectives on flying. Margot Faber is moderator of the evening.
Arie Stoffelen is an assistant professor at the Faculty of Spatial Sciences. He will discuss the need for an integrated research and policy approach to move towards sustainability, including the tourism sector.
Ellen van der Werff is environmental psychologist; she will give us insights in how we can be triggered into more sustainable behavior.
Nick Nieuwenhuijsen is ethicist and local politician and will attempt a philosophical reading on our current travel desires.
Margot Faber is a policy advisor agriculture at the province of Groningen.
This event is organized in collaboration with the Green Office of the University of Groningen.