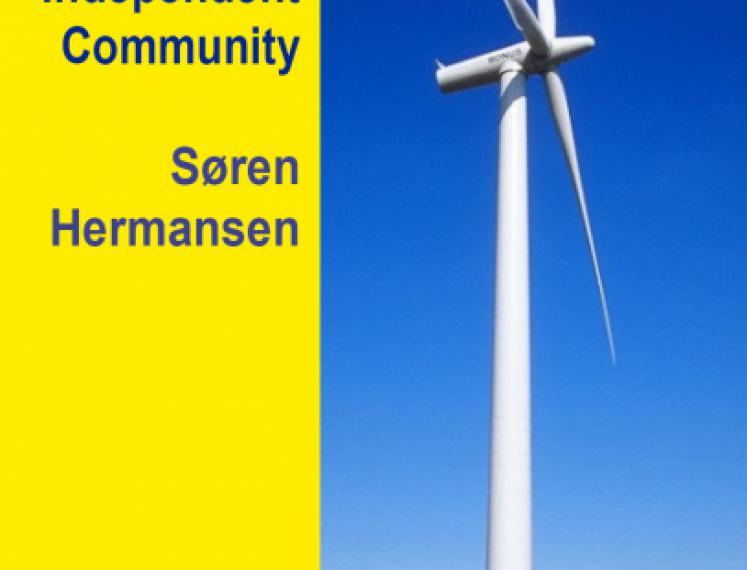 Archive
English
Location
Academiegebouw
Broerstraat 5
Broerstraat 5
Netherlands
How to be an Energy Independent Community
Søren Hermansen
Our current energy system is meeting its boundaries. It is becoming apparent that it needs to change towards a system that uses renewable sources of energy.
This energy transition brings challenges that will affect everybody. These challenges are not only about technology; aspects such as local engagement make all the difference. The Dutch 'Wadden' islands are a perfect pioneering example of a community which is actively involved in the energy transition.
In 1997, the Danish government offered a challenge to five populated islands to cut their carbon footprint and increase production of renewable energy. Samsø, an island of 4,100 people west of Copenhagen, won the contest and is now 100% renewable. Recently covered in Times Magazine, the island has received international recognition for leading the world in sustainable alternative energy. It is producing 10 % more than its 6,000 residents use each year. Søren Hermansen, the head of the renewable energy island project, and the Samsø islanders not only created a 100% renewable energy system, but also the 100% renewable society around the system. How did they do it? They did not try to convince the entire island in one go, but one person at the time, and finally everyone was on board. 
Samsø bears a lot of similarities with the Dutch islands, which are in the process of becoming 100% renewable. Terschelling, Ameland and Texel are aiming to be self-sufficient by 2020. Søren Hermansen compares the Dutch islands to the island of Samsø. He talks about the power of local ownership, decentralized development, the importance of local responsible development, and how we can use this in the energy transition of the Netherlands, beginning at the Dutch islands.

Søren Hermansen is director of the Samsø Energiakademi and head of the Samsø renewable energy island project. In 2009, he received the Gothenborg Prize - the Nobel Prize of the environmental field, and is the driving force behind the transformation of the Danish island Samsø. His knowledge and experience is widely recognized and well received by audiences from all over the world. He can be seen in multiple TV shows, among which the Dutch show 'Tegenlicht'.