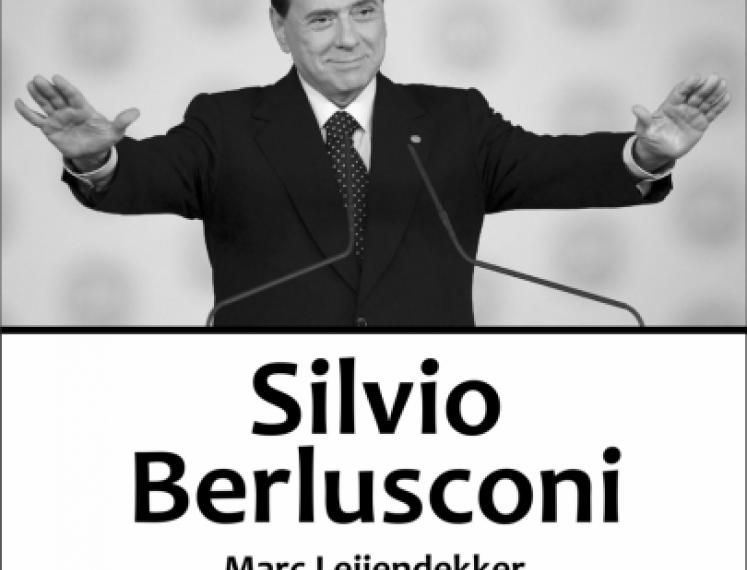 Archive
Silvio Berlusconi
Marc Leijendekker
I am the Jesus Christ of politics.
I am a patient victim,
I put up with everyone,
I sacrifice myself for everyone.

( At the launch of the 2006 campaign) De Italiaanse premier Silvio Berlusconi is een unicum in Europa. Bij de vijf verkiezingen sinds hij in 1993 de politiek in ging, was zijn partij vier keer de grootste, en één keer kwam hij minder dan een procent tekort. Hij belichaamt een vanuit democratische oogpunt bedenkelijke combinatie van economische, politieke en mediamacht die nergens anders ter wereld voorkomt. Hij is beschuldigd van corruptie en omkoping van rechters, naaste medewerkers zijn veroordeeld wegens banden met de mafia, en hij is als zeventiger verwikkeld geraakt in een schandaal met jonge meisjes en call girls.
Het lijkt zijn aanhang allemaal niet te deren. Veel Italianen blijven voor Berlusconi kiezen, ondanks alle vraagtekens en belangenconflicten. Is de democratie in Italië werkelijk in gevaar, zoals tegenstanders van de premier roepen? Hoe kunnen we het politieke succes van deze mediamagnaat en rijkste man van Italië, die daarnaast ook nog eens de eigenaar is van de drie grootste commerciële zenders en de grootste uitgeverij, verklaren? Is Italië een geval apart in Europa? Of is het populisme van Berlusconi een voorbode van wat de politiek in andere landen te wachten staat?  
 
Marc Leijendekker was van 1988-2001 correspondent in Rome voor NRC Handelsblad en de NOS, was daarna chef Opinie van NRC Handelsblad en is nu Europees verslaggever van die krant. Hij publiceerde onlangs Het land van de krul: Italië achter de schermen. In 1994 publiceerde hij De Italiaanse revolutie.