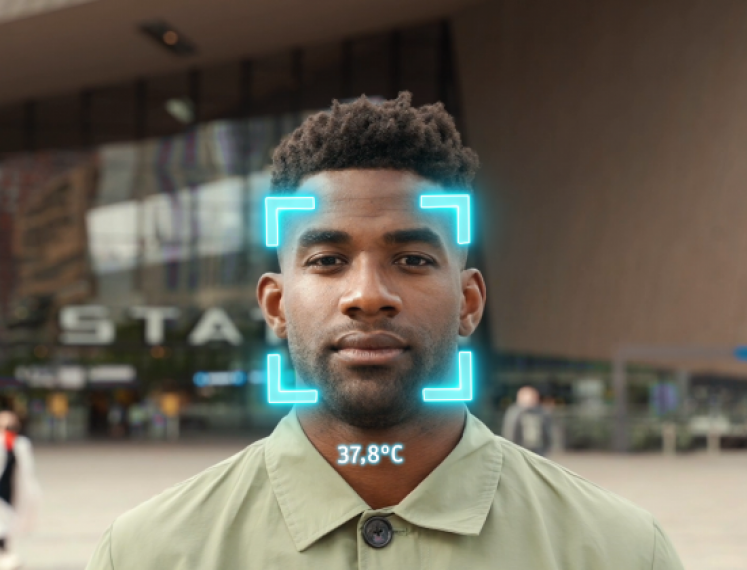 Archive
English
Location
Forum Groningen
Nieuwe Markt 1
Groningen
Netherlands
Tickets
€ 10,- / € 7,50 (SG card and students) via Forum Groningen / € 5,- for online event via Night of the Dictatorships
The Night of the Dictatorships
Jonathan Israel, Brigit Toebes, Greg Shapiro and others
The Night of the Dictatorships returns on 24 September 2020! The Night of the Dictatorships is the counterpart of the United Nations' Day of Democracy (September 15th) and raises awareness for liberty, democracy and the rule of law by discussing dictatorships around the world. In The Hague, Amsterdam and Groningen there will be a live-programme. Additionally, there will be a livestream available from each city, making the program digitally available for all. 
Tickets for live programme in Groningen are available via Forum Groningen.
Tickets for the livestream programme (from different cities) via The Night of the Dictatorships.
 
A collaboration between ProDemos, De Balie, Forum Groningen en Studium Generale Groningen.
---
Programme Groningen
20:00 Live in Groningen: Panel discussion | Technology and health with Brigit Toebes, Oskar Gstrein and Jaap-Henk Hoepman (ENG)
21:00 Break
21:15 Livestream from USA: Interview | Is democracy here to stay? with Jonathan Israel (ENG) 
22:00 Live in Groningen: The great dictator: dictatorships on screen Ronald Simons (NL / ENG?) 
22:30 Live in Groningen: Greg Shapiro (ENG) 
The evening is hosted by Nick Stevens, independent Chief Digital Officer for Groningen.
---
Technology and Health
Panel discussion 
Since COVID-19 technological developments have accelerated. Most of our lives have moved to a digital space; work, education and even social life takes place online. To help track the virus apps are being developed and contact investigation conducted. It is great that we have the means and technology to do this, health is after all a human right, however, so is privacy, freedom and democracy. What effect do the technological developments have on our democracy? Are we gradually moving towards a surveillance society? Or can surveillance techniques contribute to our democracy? How can we protect our health on a global level without endangering other human rights?
A conversation with Brigit Toebes, professor Health Law in a Global Context at the University of Groningen and an expert on the international standards protecting health, with a strong emphasis on human rights and protection of health; Jaap-Henk Hoepman, associate professor computer science at the University of Groningen and Nijmegen and an expert on privacy by design, privacy enhancing technologies and computer security; and Oskar Gstrein, assistant professor at the department of Governance and Innovation at Campus Fryslân, focusing on governance and law in digital society.
---
Is democracy here to stay?
Interview with Jonathan Israel
Jefferson and Paine, founding fathers of the American democracy, traveled all around Europe to promote their radical idea of modern democracy. They inspired revolutions and new constitutional laws in France, Great-Britain, Ireland, Poland, Greece, Belgium and the Netherlands. In his new book The Expanding Blaze, How the American Revolution Ignited the World, 1775-1848, renowned historian Jonathan Israel traces this fascinating and important process with its many dramatic failures. According to Israel, the rise of the middle-class does not lead automatically to democracy. What were the conditions for a successful democracy in the eighteenth century? Does this foundational history give us any clues to explain the current decline of democracy? 

Jonathan Israel is emeritus professor Modern European history at the Institute for Advanced Study in Princeton. Formerly, he was professor of Dutch history and institutions at the University of London. Other publications include The Dutch Republic: Its Rise, Greatness and Fall, 1477–1806 and Radical Enlightenment.
Israel will be interviewed by Frank Hendrickx, historian and political journalist for the Volkskrant.
---
The Great Dictator 
Dictatorships on Screen
How are dictatorships and dictators portrayed in movies? Eye film programmer Ronald Simons selected the most remarkable scenes in film history. From the portrayal of Hitler to Adenoid Hynkel in Charlie Chaplin's The Great Dictator from 1940 to the performance ofSaddam Hussein as a bowling alley clerk in The Big Lebowski. Special attention is paid to the quite unambiguous Starship Troopers, about which director Paul Verhoeven himself said: "In a film intended as a parody of totalitarian regimes, the style of Leni Riefenstahl's films was very useful. "
 
Ronald Simons is a film programmer at EYE Film Instituut in Amsterdam.
---
The Madness of King Donald 
Greg Shapiro
Greg Shapiro: Comedian. American. Dutchman. Shapiro offers observations on America as an autocracy-in-the-making, from his solo show The Madness of King Donald.

Greg Shapiro is best known from Boom Chicago, Comedy Central, BNR or VPRO. He is the author of two books on Dutch culture, and his third book debuts this autumn: The American Netherlander: 25 Years of Expat Tales. Shapiro is the voice of Trump in the 'Netherlands Second' video with over 50 million views online. His current theater tour Leaving Trumpland focuses on post-Trump USA, or how to Make America Democracy Again.