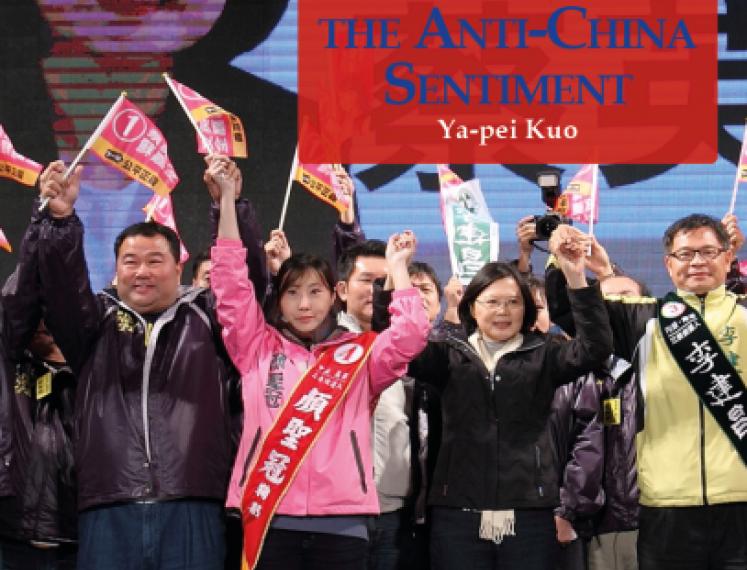 Archive
English
Location
Academiegebouw
Broerstraat 5
Groningen
Netherlands
Taiwan
And the Anti-China Sentiment
Ya-pei Kuo
Taiwan has a new pro-independent president. What are the implications of Taiwan's recent presidential election? Where did the anti-China sentiment in East-Asia arise from?
No one had predicted the landslide victory of the pro-independent Democratic Progressive Party in Taiwan's election on January 16. The president elect, Tsai Ingwen, who will be sworn into office this year on May 20 and become Taiwan's first female president, had a similar platform in 2012 and lost the race to the Nationalist Party's Ma Ying-jeou by 6% of the vote. Now, four years later, she defeated her opponent by 25%. What has happened in the past four year? What are the implications of Taiwan's recent presidential election? 
As many current event analysts have pointed out, the elephant in the room of this election was China. The current president and his party's policy of pursuing closer trade relationship with China have been in recent years severely criticized for exposing Taiwan to Beijing's political pressure. Among young people of age 20-27, the pro-China position was particularly unpopular. In 2014 a large-scale student movement erupted and paralyzed the government in protest of the passing of a service trade agreement with China. Two years later, the same anti-China sentiment reappeared and determined the result of the election. 
 
Placed in the context of the recent developments in East Asia, Taiwan's growing aversion against the rising China is not unique. Hong Kong's pro-democracy movement of 2014, for example, also demonstrated a very similar apprehension at the grassroots level. Where did the anti-China sentiment arise from? How is it going to impact the international relations in the region? What role will it play in the future development of East Asia? 
Ya-pei Kuo was born and raised in Taiwan. She received her PhD from the Department of History at University of Wisconsin, Madison. Before joining University Groningen, she has been part of the faculty of International Studies at Tufts University. Her current research focuses on the modern transformation of Chinese culture.
Organized in collaboration with CEASG, the Centre for East Asian Studies Groningen, an interfaculty institute launched by the Faculty of Arts and facilitated by Globalisation Studies Groningen