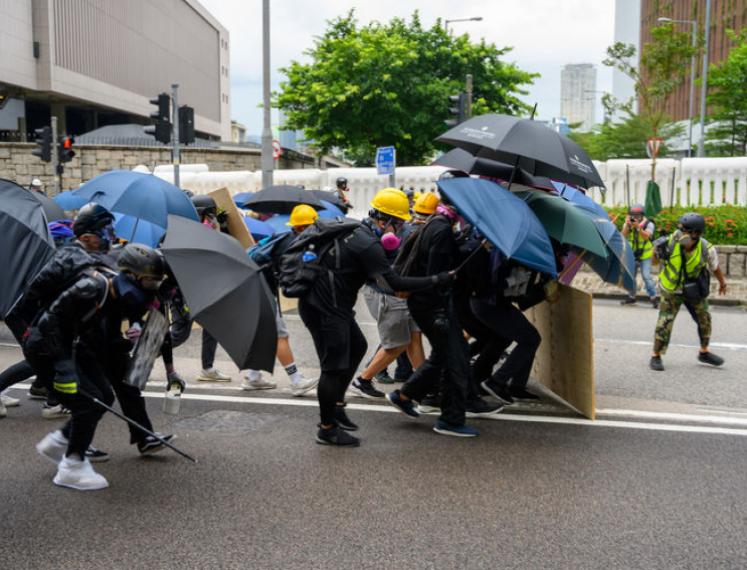 Archive
English
Location
Usva
Munnekeholm 10
Groningen
Netherlands
Hong Kong's Protests and its Future
Sold Out!
Floris-Jan van Luyn
Ask a Scientist
Do you ever feel like that recurring 'thing' in the news is really important, but you're not quite sure why that is? Did you see the headlines, but didn't read the full article? Well, the UG is coming to the rescue! In Ask a Scientist experts search for straight answers to your most pressing questions at the cutting edge of knowledge.

Hong Kong's Protests and its Future
For months, Hong Kong has been subject to anti-government protests over plans to allow extradition of suspected criminals to mainland China. The Hong Kong extradition bill was withdrawn in September, but demonstrations continued and they've now spread to reflect wider demands for democratic reform, and an inquiry into alleged police brutality. Throughout November clashes between police and activists became increasingly violent, with police firing live bullets and protesters attacking officers and throwing petrol bombs. The outcome of recent elections are seen as a stinging rebuke of Hong Kong's leadership and a show of support for the protest movement. Does this mean the end of the protests? Is this most recent turn of events significant?
Floris-Jan van Luyn is a filmmaker and journalist who recently made a VPRO Tegenlicht documentary about the protests in China, titled 'Hong Kong's new heroes'. He worked for NRC Handelsblad, firstly as China correspondent and later as editor of and Southeast Asia and North America.
Moderator of this evening is Tjalling Halbertsma.

This event is organized in collaboration with Centre for East Asian Studies Groningen (CEASG) and Cultureel studentencentrum Usva.