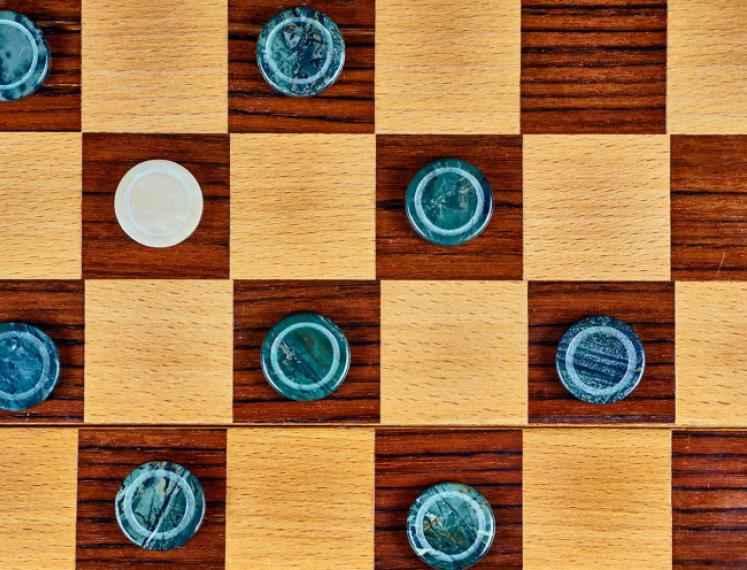 Blog
Watchlist | Press Play!
Over spel en sport
In het Kenniscafé op 17 februari gaan we in gesprek met Hanze-onderzoekers Eelco Braad, Paul Vogt en Jef Folkerts over Serious Gaming. Hiermee kun je spelenderwijs vaardigheden leren en verbeteren. Maar wat is spel eigenlijk? Waarom doen we het? Hebben we altijd al gespeeld en hoe zag dit er dan uit? En wat kunnen we leren van (top)spelers? We doken ons archief in voor lezingen over spelen: van spel tot (top)sport: press play om ze terug te kijken!
During Kenniscafé on February 17, we'll talk about Serious Gaming. By playing games you can learn and improve skills. But what do we talk about when we talk about 'play'? And why do we do it? Did we alway play games and what did it look like in the past? What can we learn about professional players? We looked into our archive for lectures about play, games and (professional) sports: press play to (re)watch them!
---
Why do we play?
Philosopher Stefan Schevelier will relate Johan Huizinga's famous book Homo Ludens (1938, The Playing Man) to 21st century (video)games (10 May 2021).Watch recording / Read our blog
(Top)sport tijdens corona
Het is moeilijk om gemotiveerd te blijven om te bewegen tijdens de COVID-19-pandemie. Hoe zorgen we dat we een gezonde levensstijl aanhouden? En kunnen we hierbij leren van (top)sporters? In dit Kenniscafé gingen we in gesprek met sportpsycholoog Nico W. van Yperen, bewegingswetenschapper Anne Benjaminse en Suzanne Voorrips en Thijmen Kupers die beiden hun studie combineren met een topsportbestaan (20 mei 2021). Bekijk opname
Martial arts als levenskunst
Wetenschapsfilosoof Karin Verelst laatr zien dat ook Europa een eeuwenlange traditie van krijgskunst kent die op dezelfde wijsheid is gebaseerd als de Oosterse martial arts (14 november 2017). Bekijk opname
Playing with the Past 
Archaeologist Walter Crist presents the earliest evidence that has been found for board games, and discusses how Artificial Intelligence is being used to reconstruct the games of antiquity, making them playable thousands of years after they were abandoned (28 April 2021). Watch recording
Hoe gaan sporters om met tegenslag?
Wat gebeurt er als een sporter te maken krijgt met tegenslag? Wat kenmerkt sporters die mentaal sterk zijn? Wat kunnen wij van sporters leren? We vragen het sportpsycholoog Nico van Yperen (6 mei 2020). Bekijk opname
Het virtuele huisdier - Gust De Meyer
Van het spelen met de Tamagotchi tot het knuffelen van de Furby: Gust De Meyer, hoogleraar Populaire Cultuur, neemt ons mee in de evolutionaire ontwikkeling van het cyberbeest (16 april 2013). Luister de opname
25-01-2022