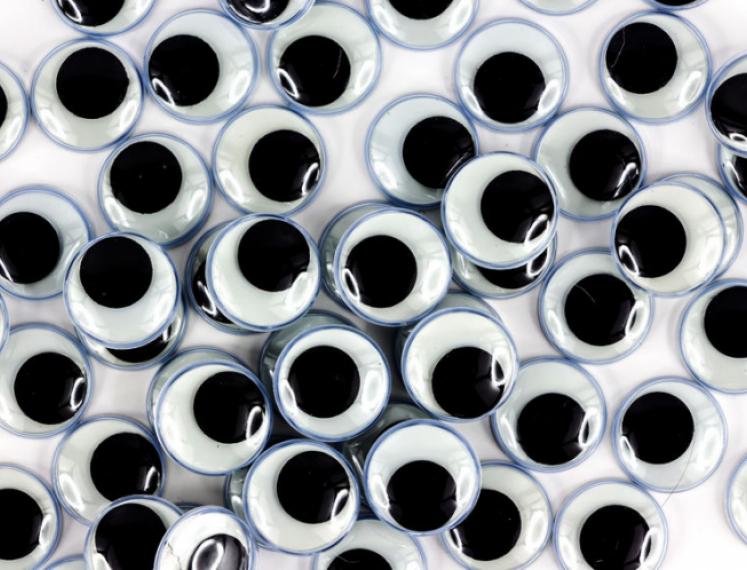 Blog
Watchlist | What We See
Wij mensen zijn visueel ingestelde wezens. Hoe verwerken we alle visuele indrukken? Klopt onze waarneming wel met de realiteit? Hoe werken visuele illusies? En wat beïnvloedt onze waarneming? Op 10 december organiseert Studium Generale samen met het Grand Theatre het Science Dinner What You Think You See. Een mooie aanleiding om ons archief in te duiken en een watchlist samen te stellen over waarneming. Van eerste oogopslag tot visuele illusies: bekijk het hier.

Humans are optical creatures. How do we process visual information? Can we rely on our sight? How do visual illusions work? What influences our sight? On December 10 Studium Generale organizes Science Dinner What You Think You See together with Grand Theatre. A good reason to look into our archives and search for lectures on sight. From first impressions till visual illusions: watch it here.
---
#1 Waarneming als Augmented Reality – Jacob Jolij
Niet alleen geheugen speelt een rol in hoe het brein onze werkelijkheid creëert. Ook stemming, emoties, en vooral onze sociale omgeving zijn belangrijk bij het tot stand komen van onze waarneming. (26 januari 2016) Bekijk opname.
#2 Waarnemen en onwaarnemen – Iris Sommer
Zonder het te merken maken we de hele dag door een beeld van onze omgeving met geluid, smaak, reuk en gevoel. Iris Sommer laat ons verder kijken dan onze reguliere zintuigen en laat zien dat niet iedereen hetzelfde "ziet". (5 februari 2019) Bekijk opname.
#3 Chemical Attraction - Karl Grammar (audio only)
Humans have been regarded as 'optical animals' with a relatively undeveloped sense of smell. Recent studies however point out that our sense of smell has long been underestimated. What's the role of pheromones on our behavior? (1 November 2011) Listen here.
#4 Visuele illusies – Whee Ky Ma
Is de jurk nu goud met wit of blauw met zwart? Whee Ky Ma legt uit hoe optische illusies werken. (18 januari 2016) Bekijk opname.
#5 Kijken is weten én zien – Hans Aarsman
Ervaren persfotograaf Hans Aarsman toont voorbeelden van historische wetenschappelijke interpretaties van foto's die mank gaan door gebrek aan kennis van de fotografische praktijk. (8 oktober 2012) Bekijk opname.

#6 Psychology of First Impressions - Detlef Fetchenhauer (audio only)
Psychologist Detlef Fetchenhauer shows us that humans have to make fast and intuitive judgments all the time in their everyday life. These first impressions are often surprisingly valid. (25 October 2011) Listen here.
#7 Kijken voorbij het oog - Frans Cornelissen
Als gevolg van bepaalde oogziekten - zoals glaucoom en maculadegeneratie – sturen delen van het netvlies geen informatie meer door naar de visuele hersenen. Wat zijn de gevolgen hiervan voor de waarneming? (2 februari 2016) Bekijk opname.
24-11-2019