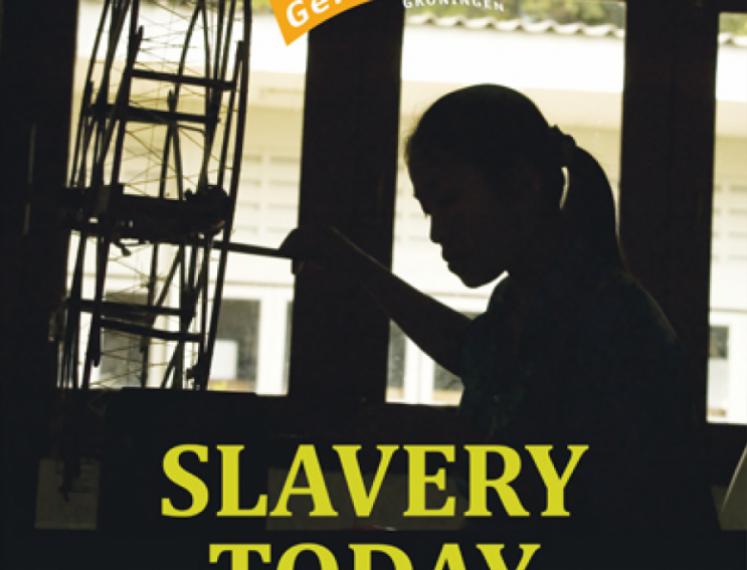 Archive
The Slave Next Door
Corinne Dettmeijer | Co-speaker Laura de Vries
Each year around 1700 people fall victim to human trafficking in the Netherlands. Most of these trafficking victims are women, who end up in the sex industry.  In 2012, almost 80 per-cent of female slaves were working in the sex industry.
The Netherlands is a source, transit, and destination for men, women, and children trafficked for sex slavery and other forms of forced labour. In 2012 the National Coordination Centre for Human Trafficking registered 1711 victims of human trafficking in the Netherlands. Most trafficking victims by far were women, and almost 80 percent of women held in slavery were found in the sex industry. Of the 199 men registered in 2012, most were forced to work in agriculture, on docks and ships, in catering, hotels and restaurants and in construction. Around one fifth of the men were also found in forced prostitution. These numbers, of course, are only the tip of the iceberg and may easily be ten times as much. Whether we want to see it or not, human trafficking and slavery are a reality in the Netherlands today and each and every one of us needs to take responsability and do our part to stop it. What can we do to eradicate slavery and human trafficking in our communities?
Corinne Dettmeijer-Vermeulen is the Dutch National Rapporteur on Trafficking in Human Beings and Sexual Violence against Children. She is also vice president at the district court of The Hague, member of the board of the Pro Juventute Foundation and a member of the European Institute for Crime Prevention and Control, affiliated with the United Nations.
Co-speaker Laura de Vries, works as a care coordinator for victims of slavery for MJD Groningen. She works together with lawyers, social workers, psychologists, the social service, and doctors, and the police, assisting men, women and children who have been victims of human trafficking and slavery and wants to raise awareness about the existence of slavery in Groningen.
Audio recording lecture Corinne Dettmeijer and Laura de Vries